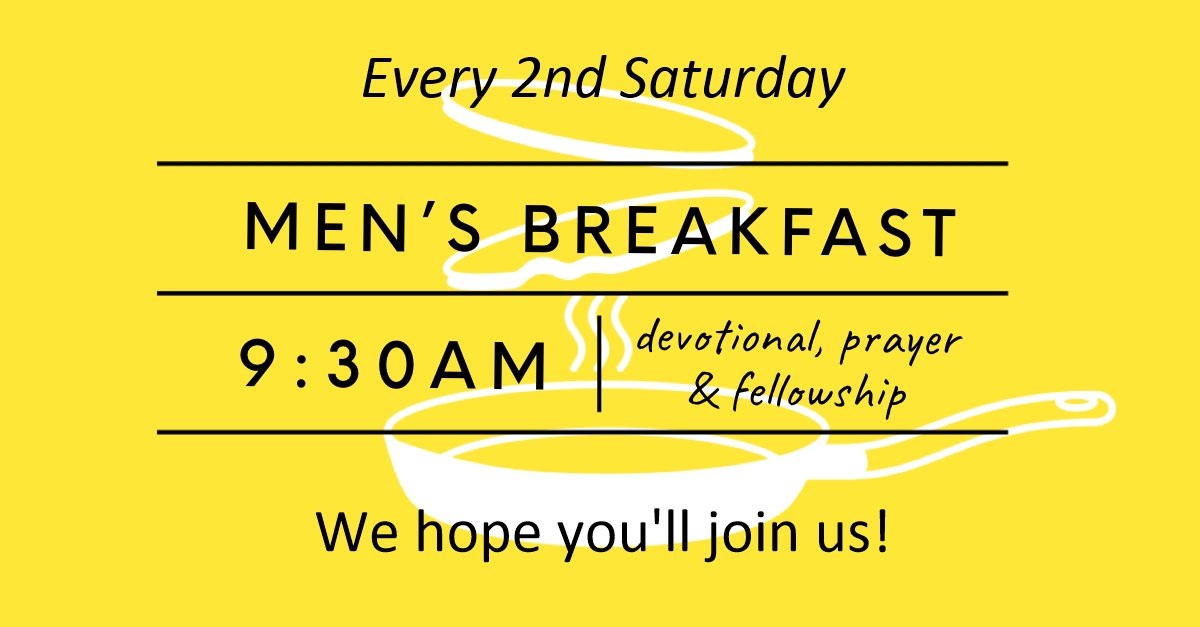 Every month* on the 2nd Saturday our men gather for a breakfast, devotional, prayer, and fellowship. Men of all ages are invited to join us from 9:30-11:00am. The main breakfast item will be provided and we invite you to bring a breakfast side dish to share.
For questions, contact Rick Hanna 734.625.7675
*EXCEPTIONS:
Saturday, September 11th, men are encouraged to participate in the church work day from 8:30am-Noon. The "breakfast" for September will be lunch instead. Men will meet in the church lobby at Noon to determine a restaurant for lunch (self pay) and then enjoy a devotional led by Dwayne Rathburn.
In October, the breakfast will be on the 1st Saturday, October 2nd, at 9:30am.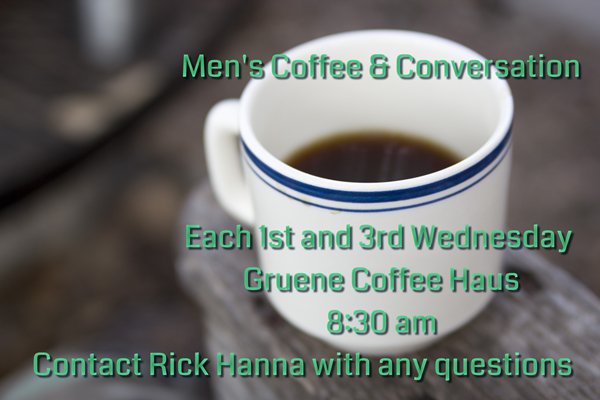 Each month, on the 1st and 3rd Wednesdays, at 8:30am, guys are invited to Gruene Coffee Haus (click here for location).
No agenda, just a group of guys hanging out together. (Buy your own drink).
For questions, contact Rick Hanna 734.625.7675